Cathey PTO treated our staff yesterday to a gift bag full of goodies. We appreciate all our PTO does for our school, students and staff.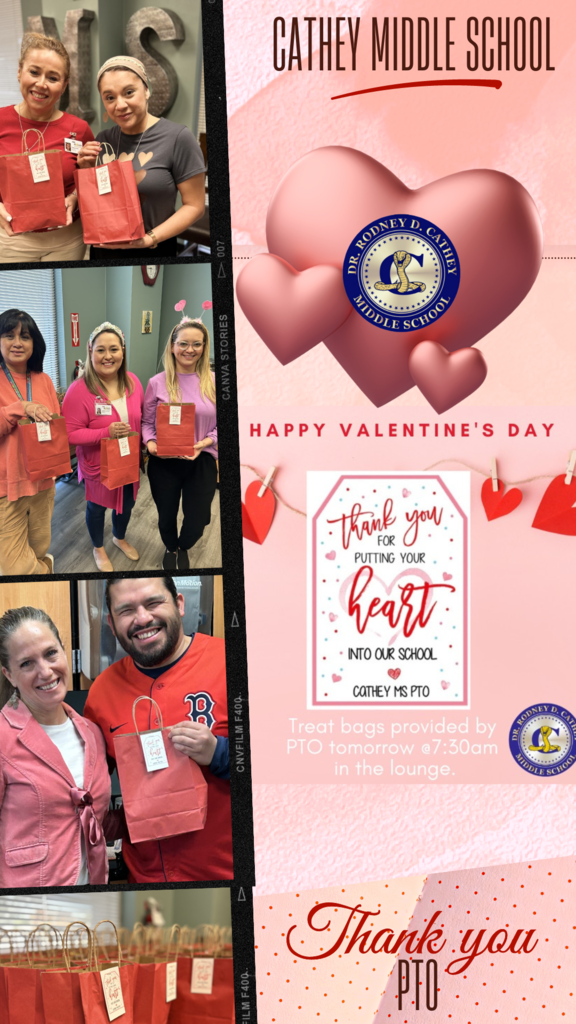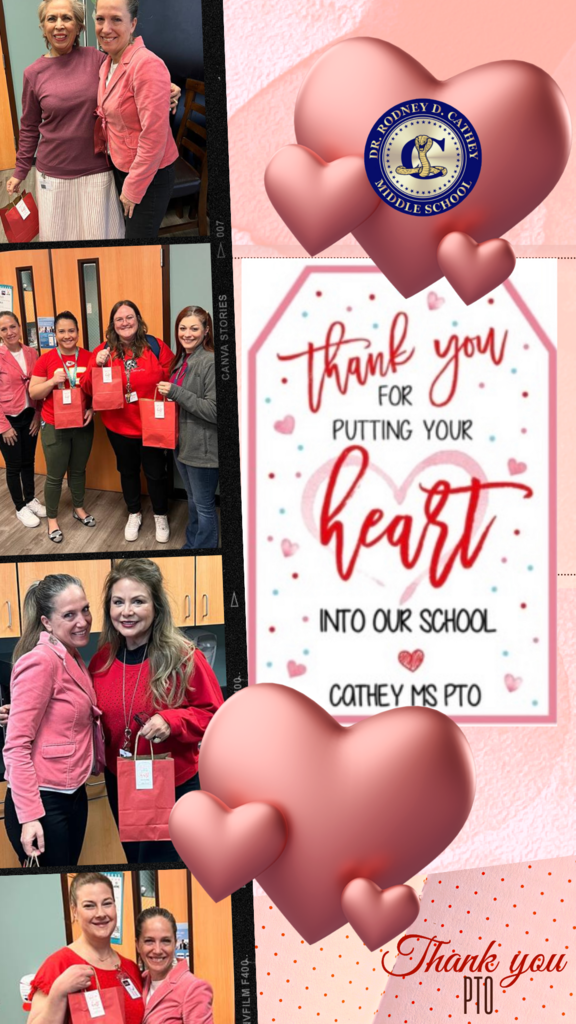 Being kind and grateful will always make our day brighter. #ItsAGreatDayToBeACobra #ALLIN #GreatnessStartsHere @McAllenISD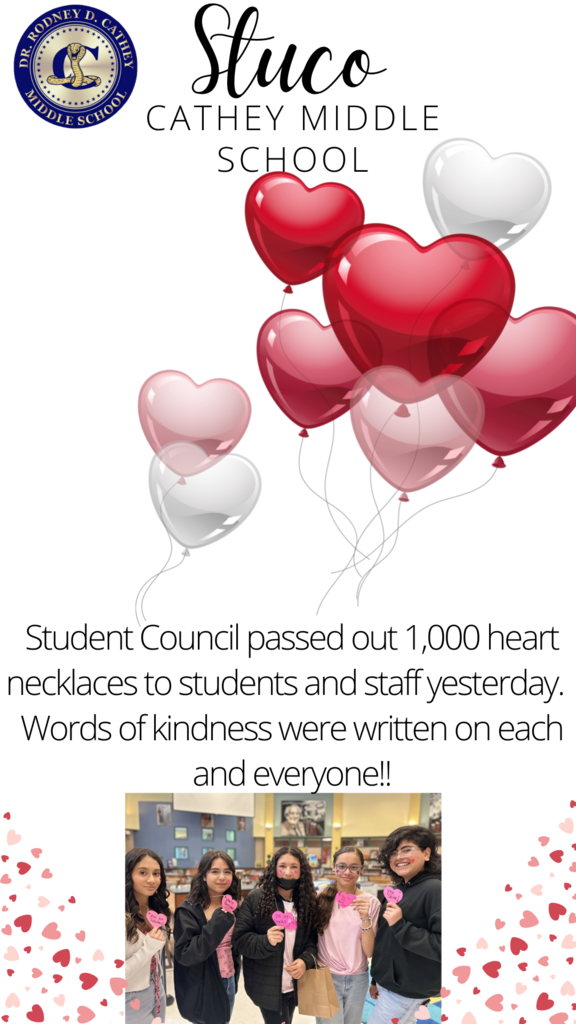 It's a great day to be a Cobra!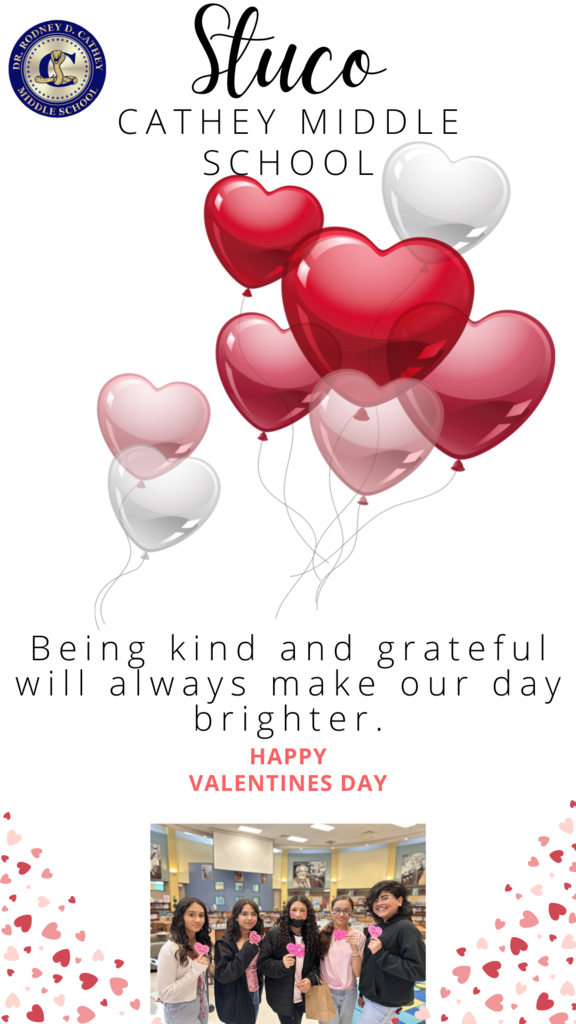 The National Junior Honor Society is spreading Kindness to all of our student body. It's a great day to be a Cobra.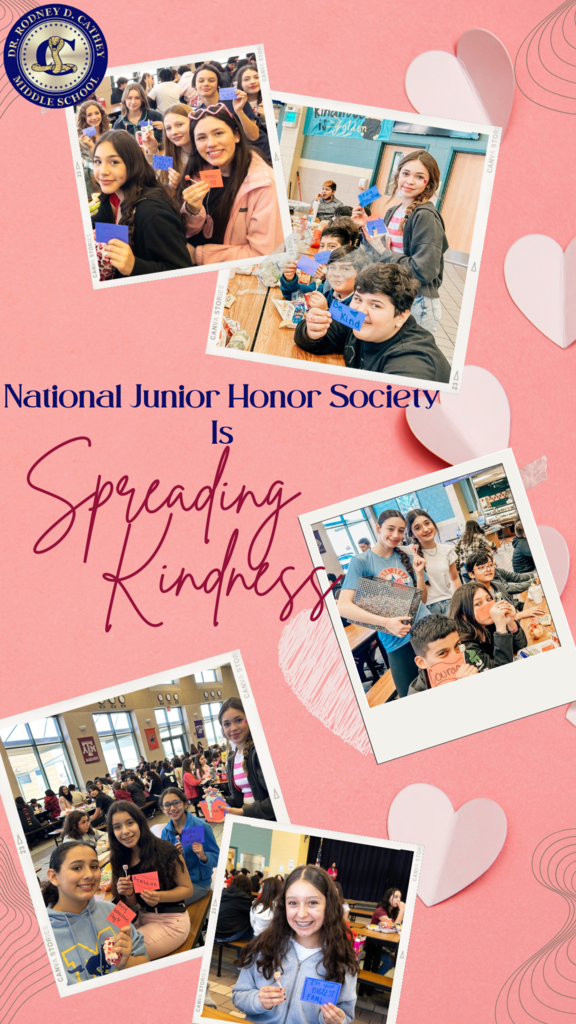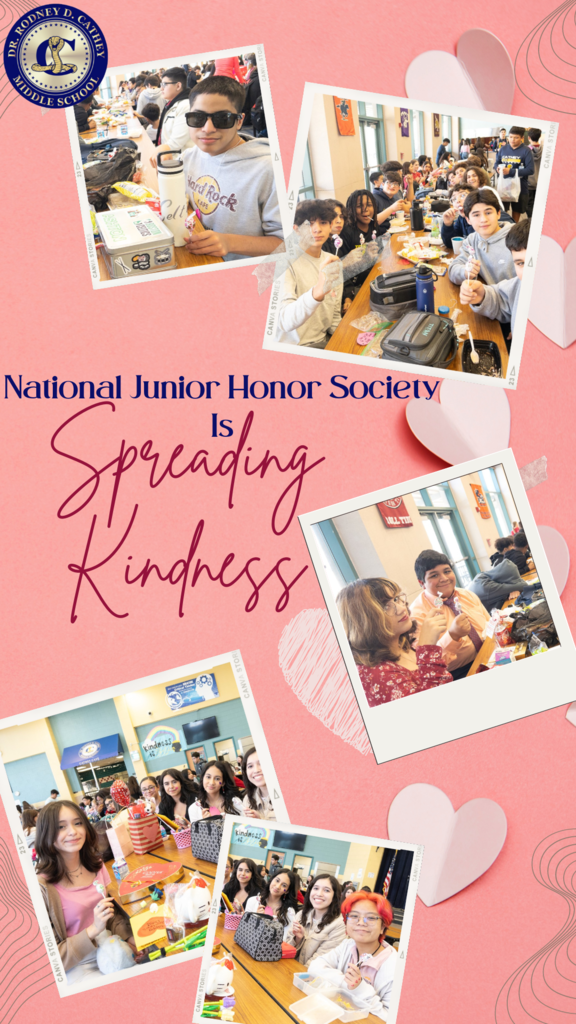 Student Council is spreading Love this Valentine's Day.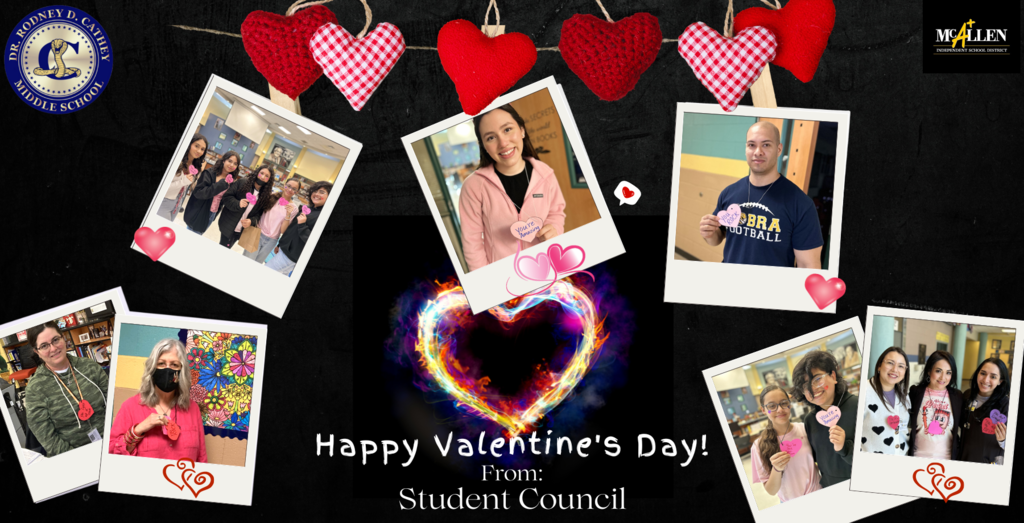 Registering your children for the 23-24 school year? Give us a call! We are Cathey Middle School. Book your tour now!
Cathey Middle School will be the first school to partner with the City of McAllen's Recycling center for a plastics pilot program. The program will launch on March 20th. @McAllenISD #ALLIN #GreatnessStartsHere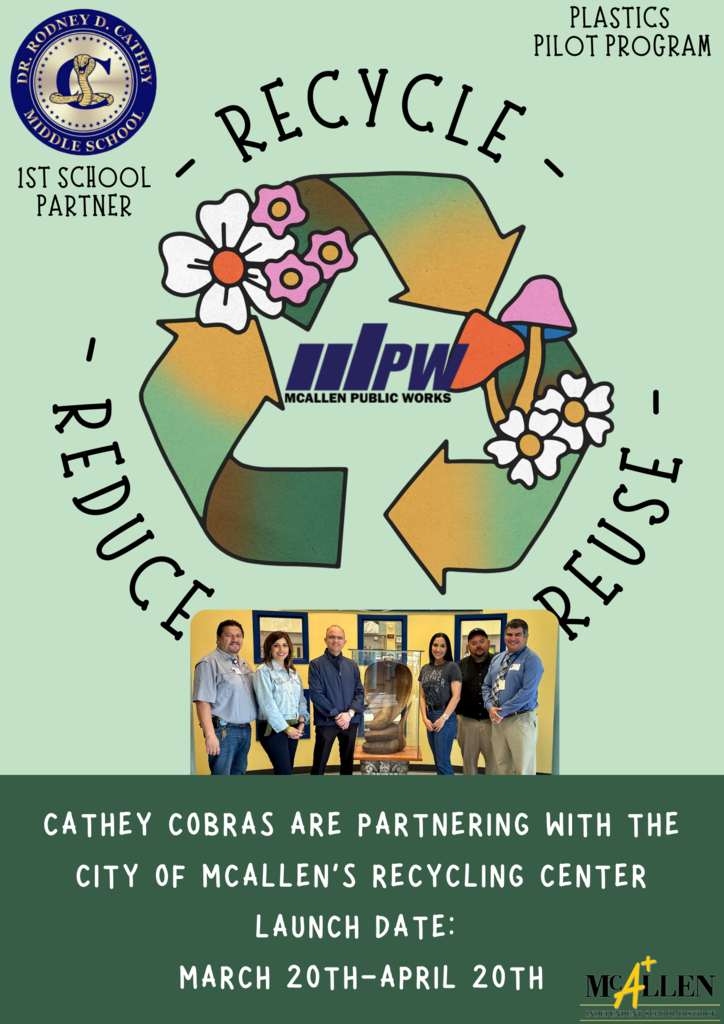 Cathey's cheer squad is hosting a fundraiser. Help them raise money!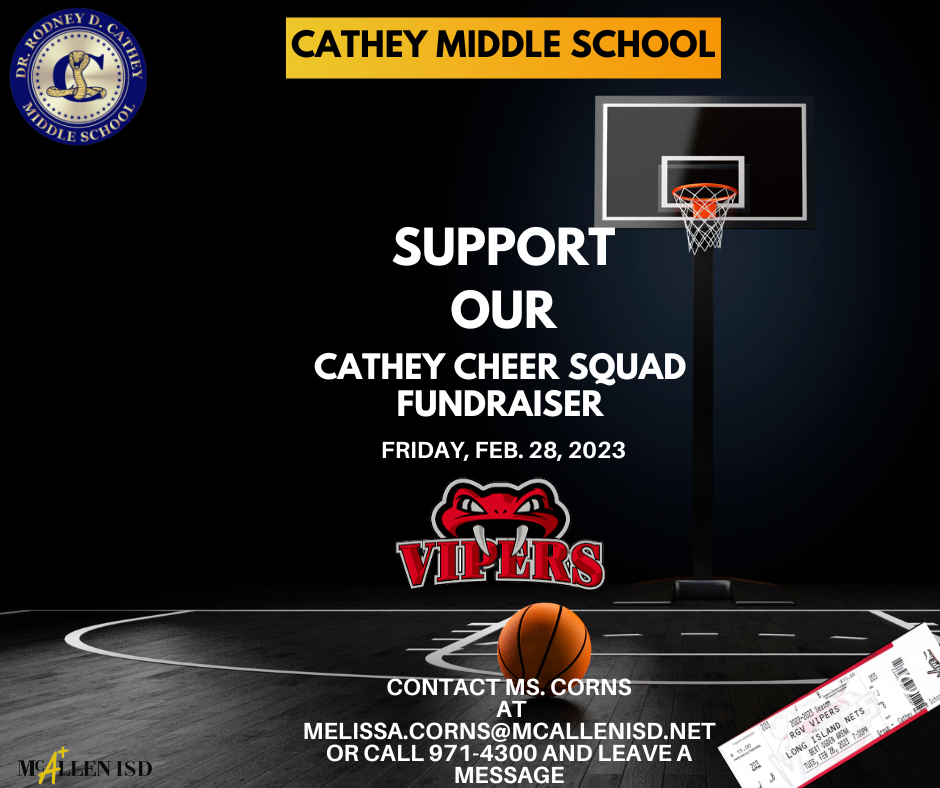 @McallenISD #ALLIN #GreatnessStartsHere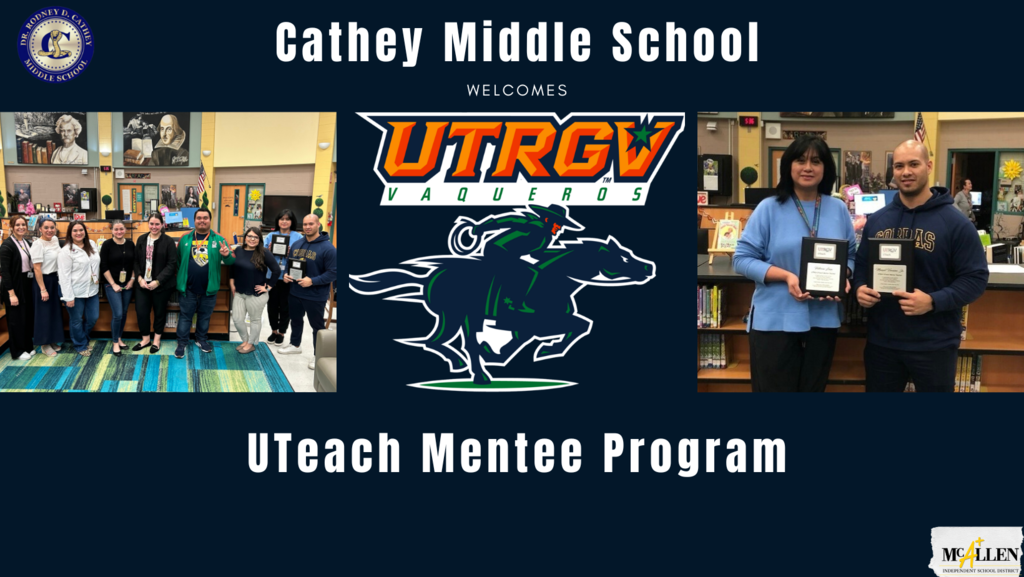 As we continue to celebrate our amazing counselors this week during National School Counseling Week, we thank Mrs. Valdez and Mrs. Mora once again. They are kind, compassionate, and understanding advocates for each and every one of our students. We are fortunate to have such a wonderful counseling team. We appreciate everything they do!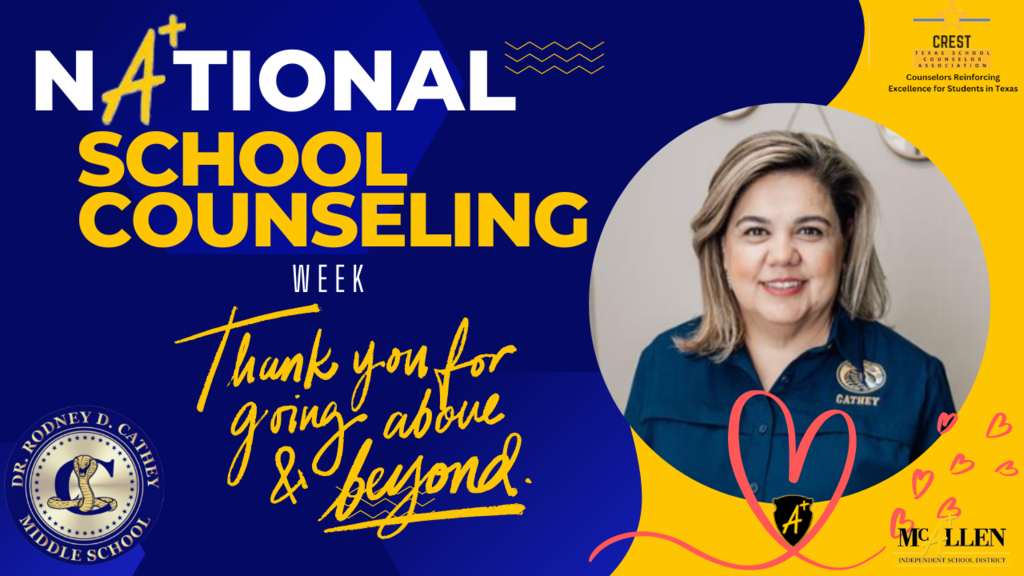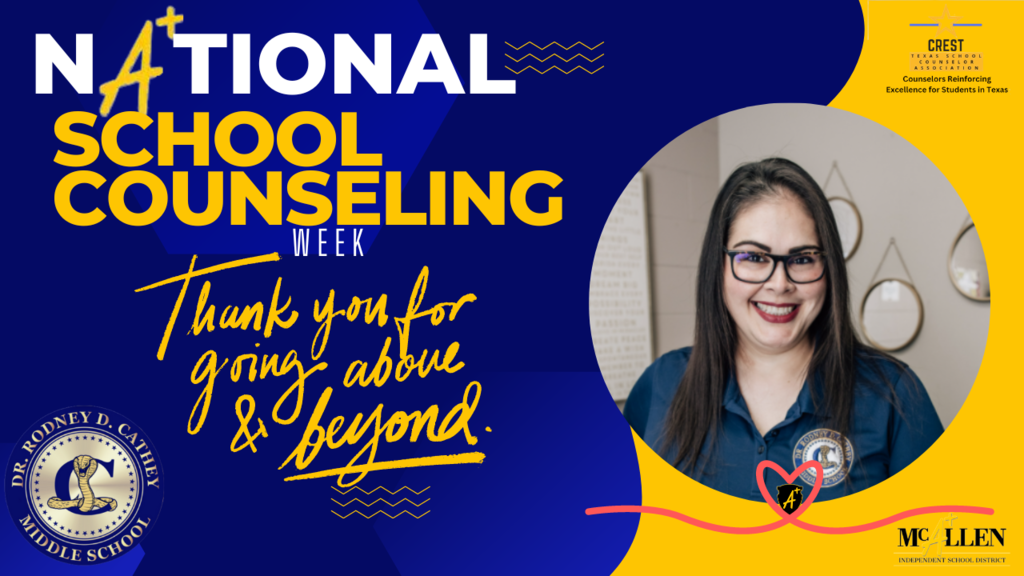 It is an honor to announce the 2023 District Spelling Bee Champion for McAllen ISD.  Our very own Cathey Cobra, Joaquin Martinez! @McAllenISD @cobras047 #AllIn #GreatnessStartsHere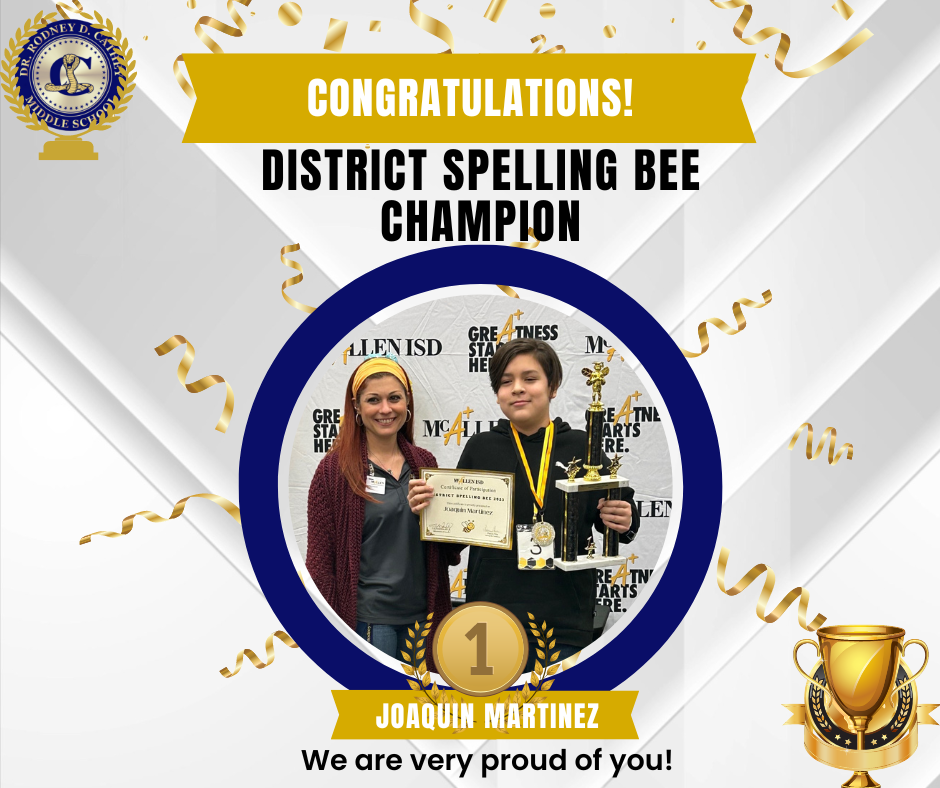 Good luck Joaquin!!!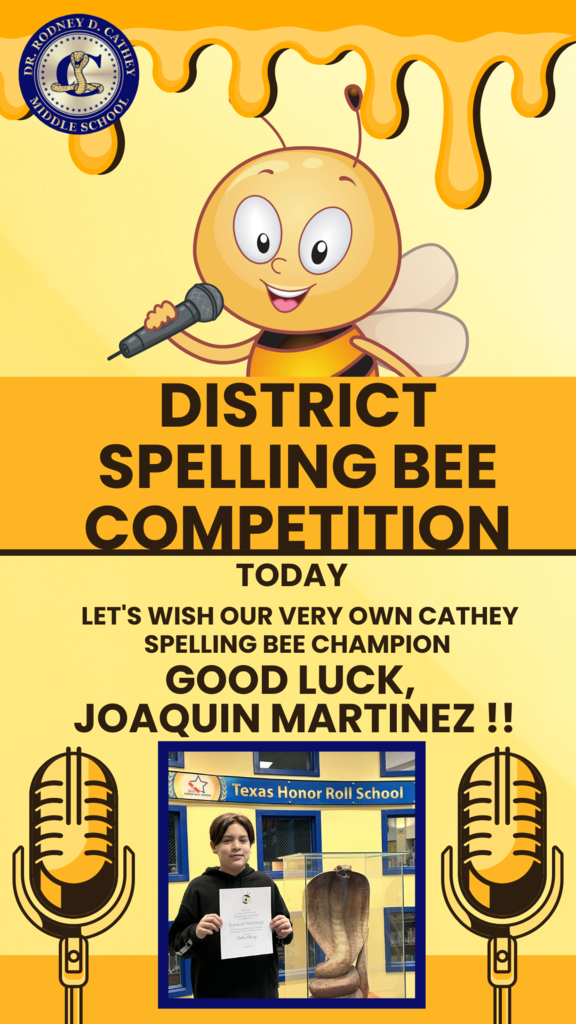 Cathey Middle School would like to thank the Law Office of Ruby Moreno, we appreciate your sponsorship. #AllIn #GreatnessStartsHere @McAllenisd @cobras047@RudyMorenoEsq @rudymorenoattorneyatlaw
No need to worry about dinner, come join us!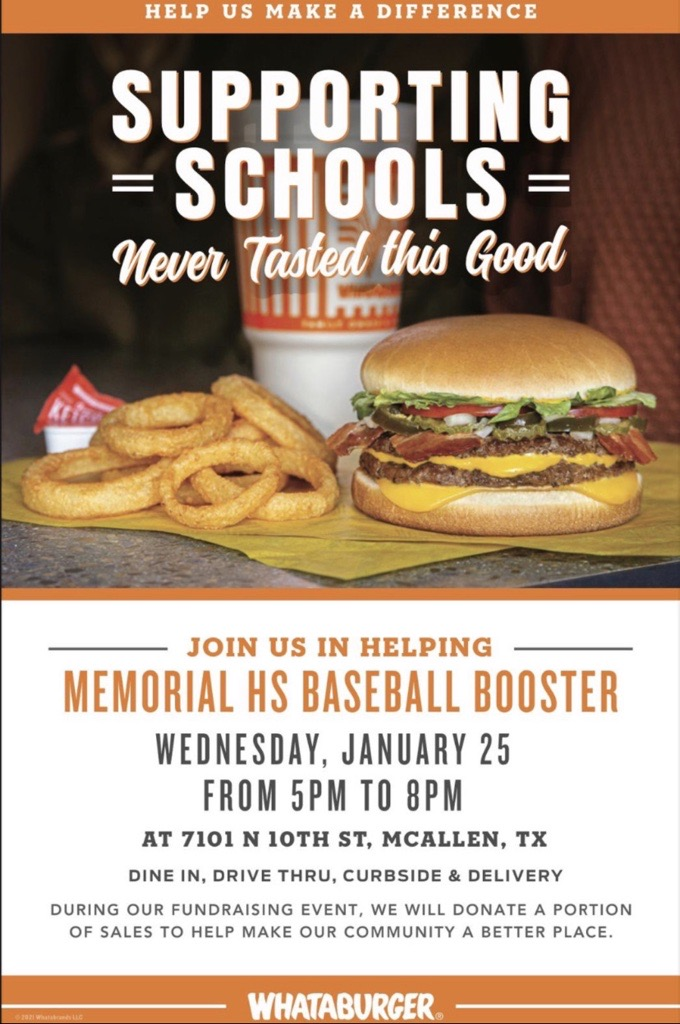 In memory of Adam Fonseca, Cathey Middle School continues to honor him by caring for Adam's tree. Today, NJHS added some fertilizer and water as the tree continues to grow, representing strength, growth, and hope for his family, friends, and classmates.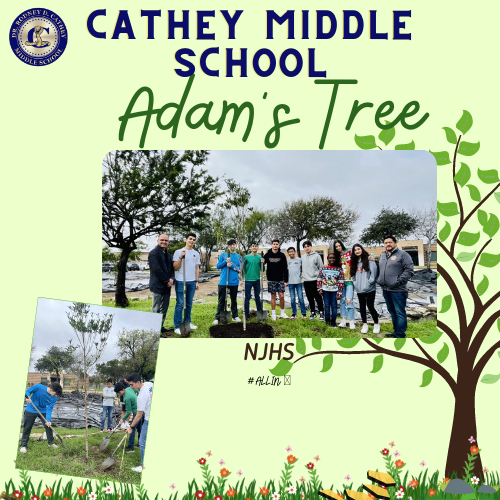 Thank you, Officer Mendoza. #ALLIN 💙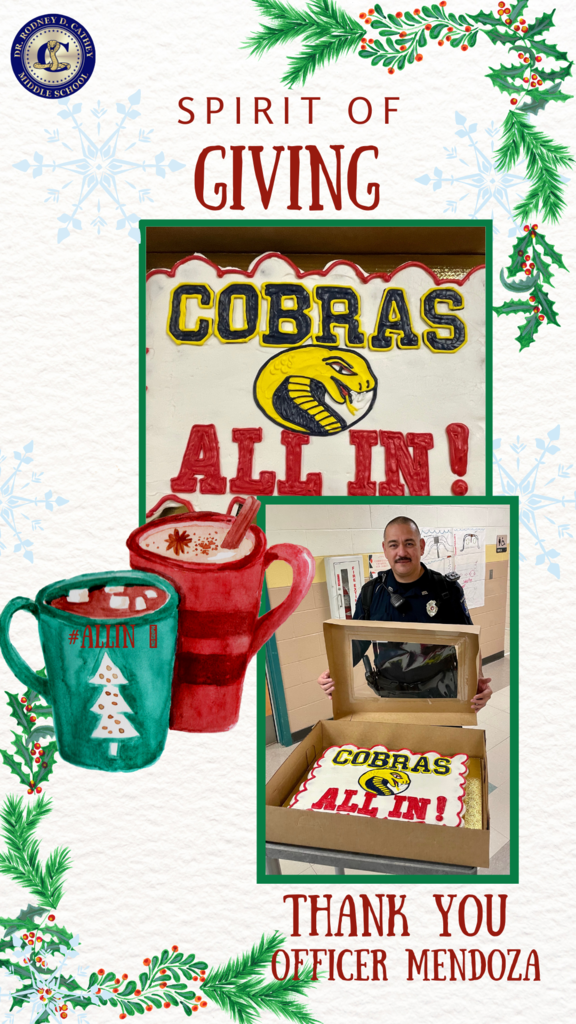 Winter Break information.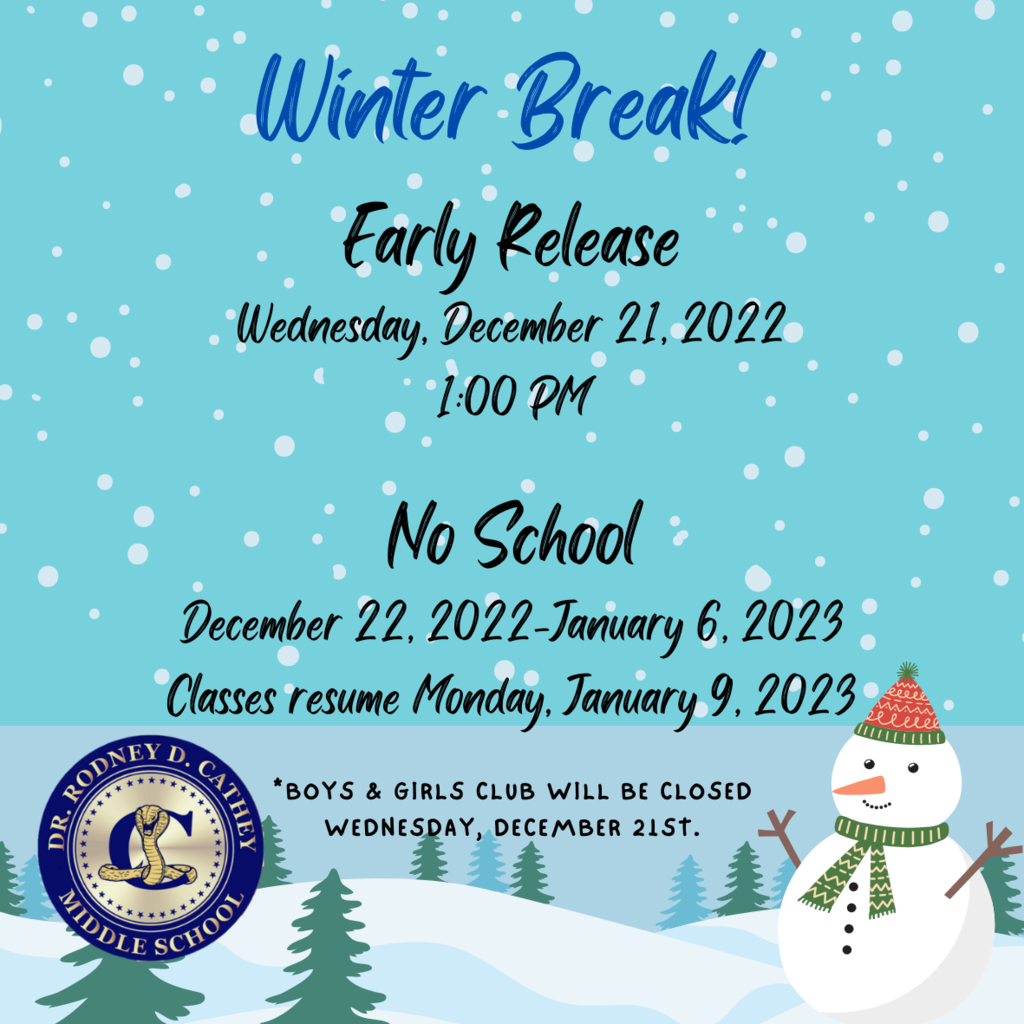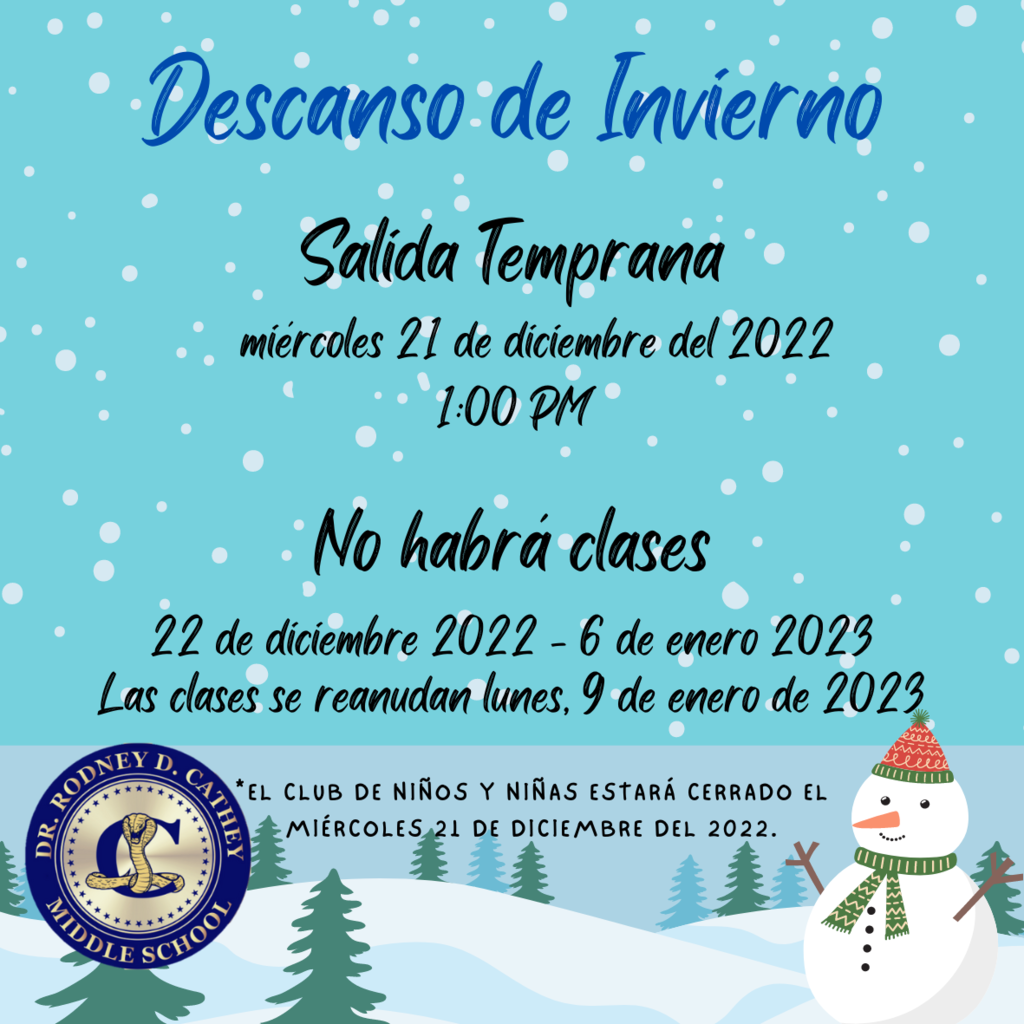 We invite you to join Cathey Choir on Thursday, December 15th at 7:45 PM as they showcase their Winter Concert at McAllen Memorial HS Auditorium.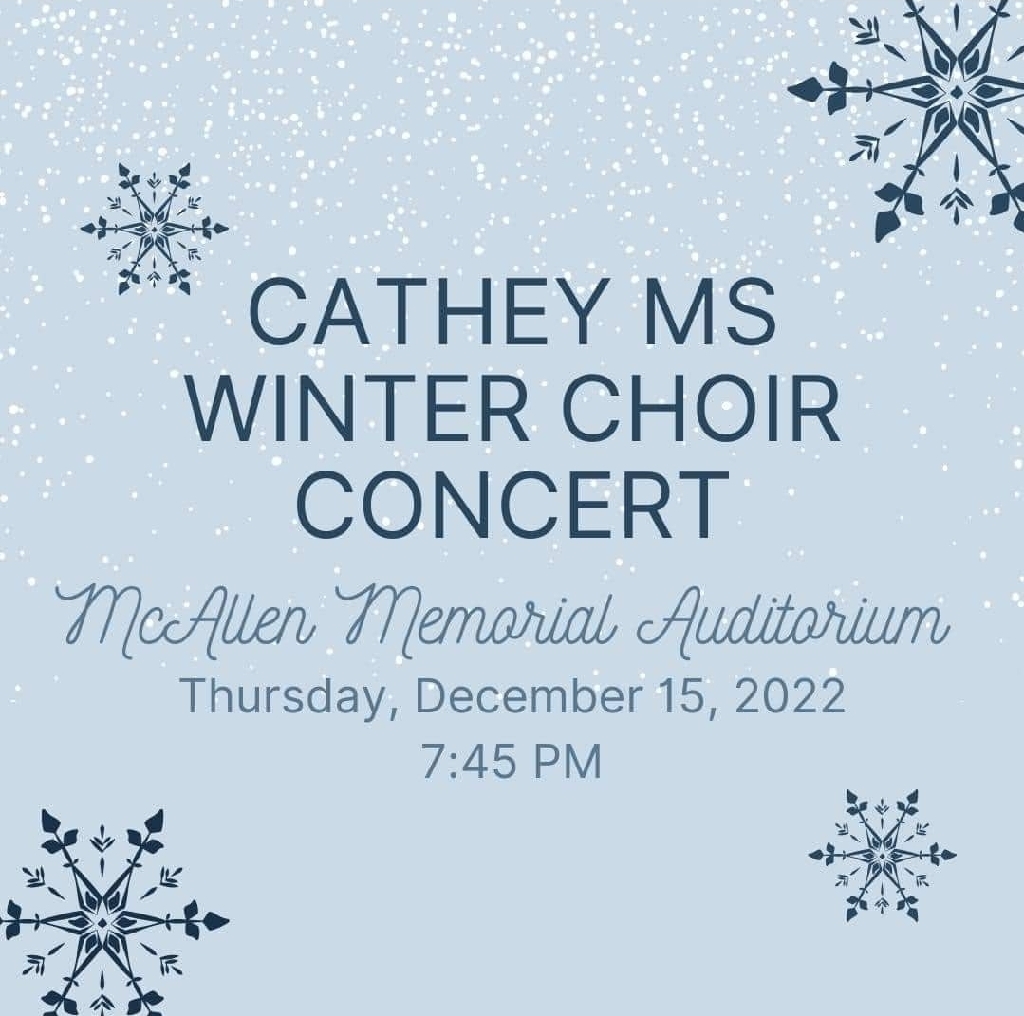 Cathey community we need your help in bringing warmth this holiday season. NJHS is asking for sweaters, blankets, and/or jacket donations. Please drop off your donation in the front office. We appreciate your support. #ALLIN 💙🐍