8th Grade students if you did not purchase your Panoramic picutres today, the Goldbeck company will be here tomorrow morning ONLY for your last chance to purchase. They will be on the stage in the cafeteria from 7:30-8:00 am.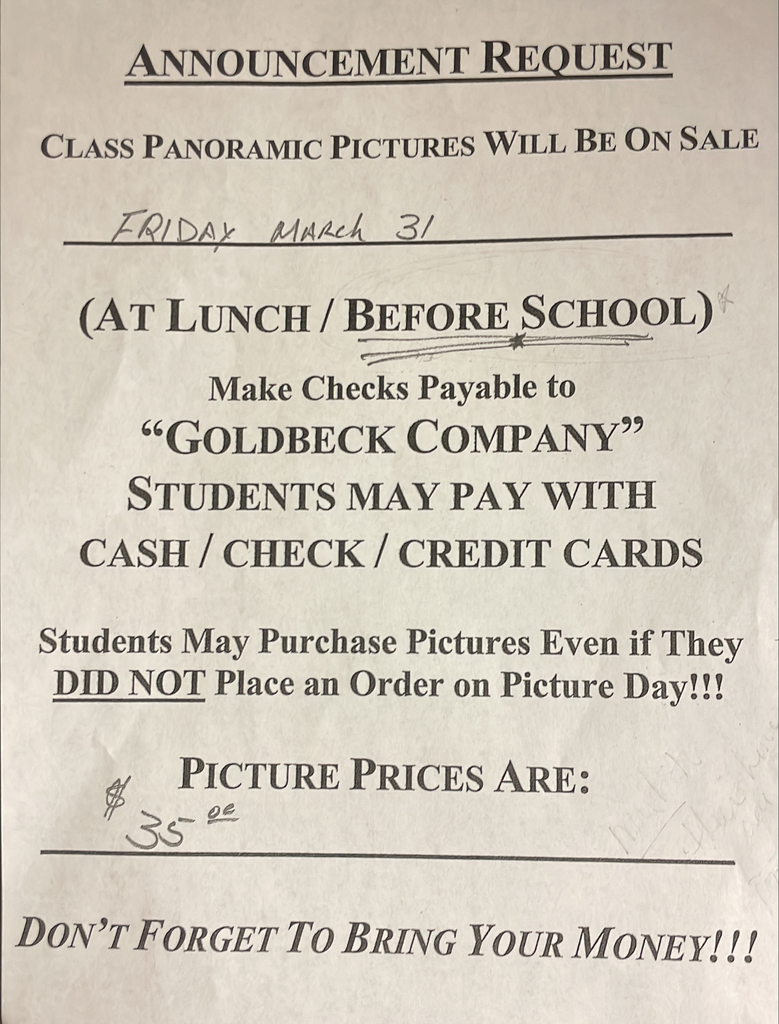 Students and staff, we still have a week left for our Reading Challenge. Let's be apart of the Elite group of schools that lead our nation in reading. #ALLIN @McAllenISD @Beanstack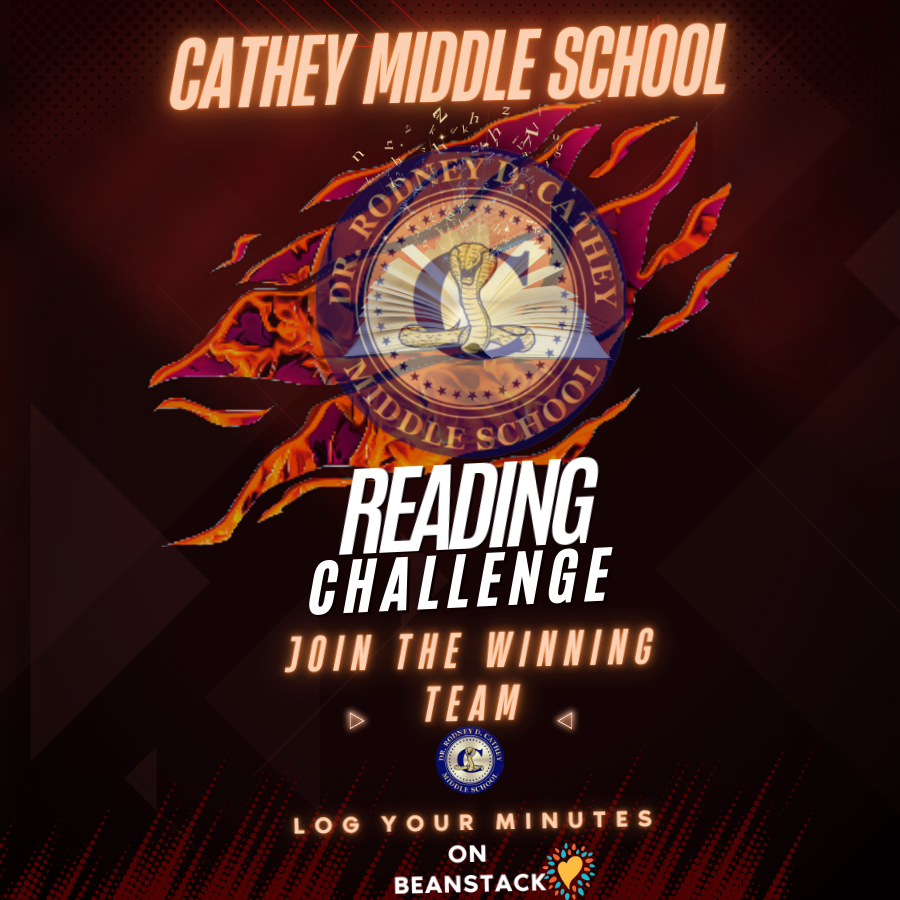 Attention parents and guardians: Our 8th grade students are currently taking their Panoramic picture. Please be sure to bring payment to purchase and receive your photos tomorrow, March 30th, during lunch. @McAllenISD Review the flyer attached or visit
www.goldbeckcompany.com
Cathey ART Students defended THE TITLE! They spent Saturday competing against RegionOne schools in the UIL JR. VASE Art competition. All 16 students received "GOLD" medals! In addition, Sophia Miranda was awarded the GOLD and PLATINUM medal...she won "Best in Show"!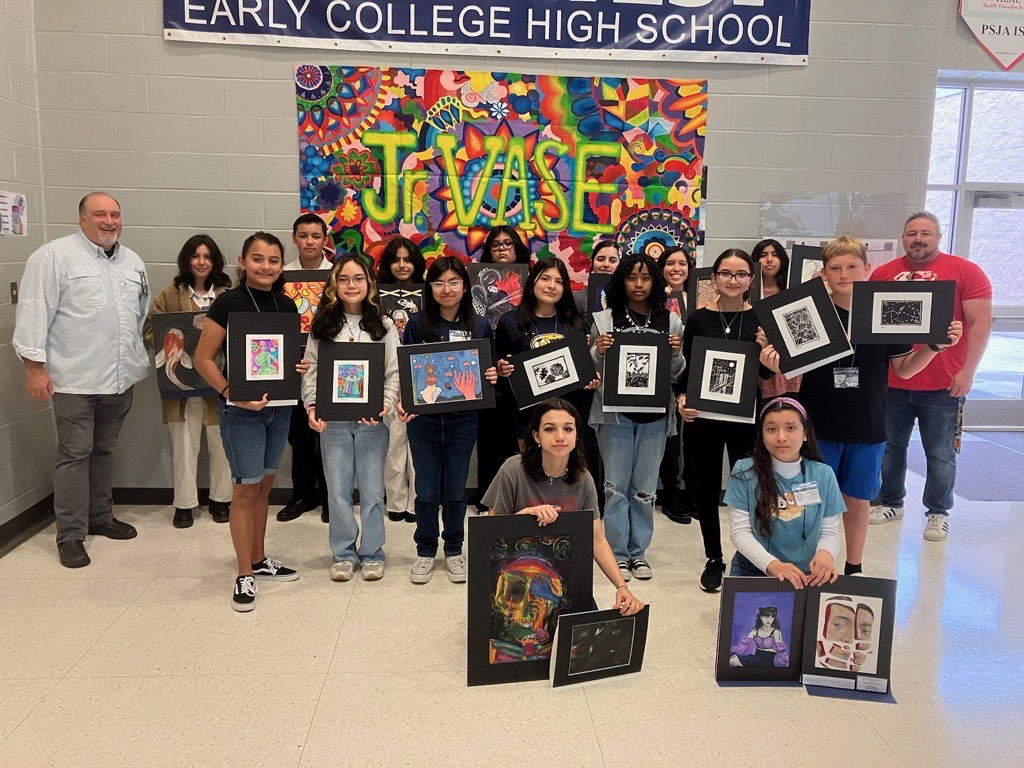 Cathey Middle School would like to wish Kylie Muniz and Miguel Jimenez-Valencia Good Luck at the State Science & Engineering Fair at Texas A&M University! They will be competing tomorrow. @McAllenISD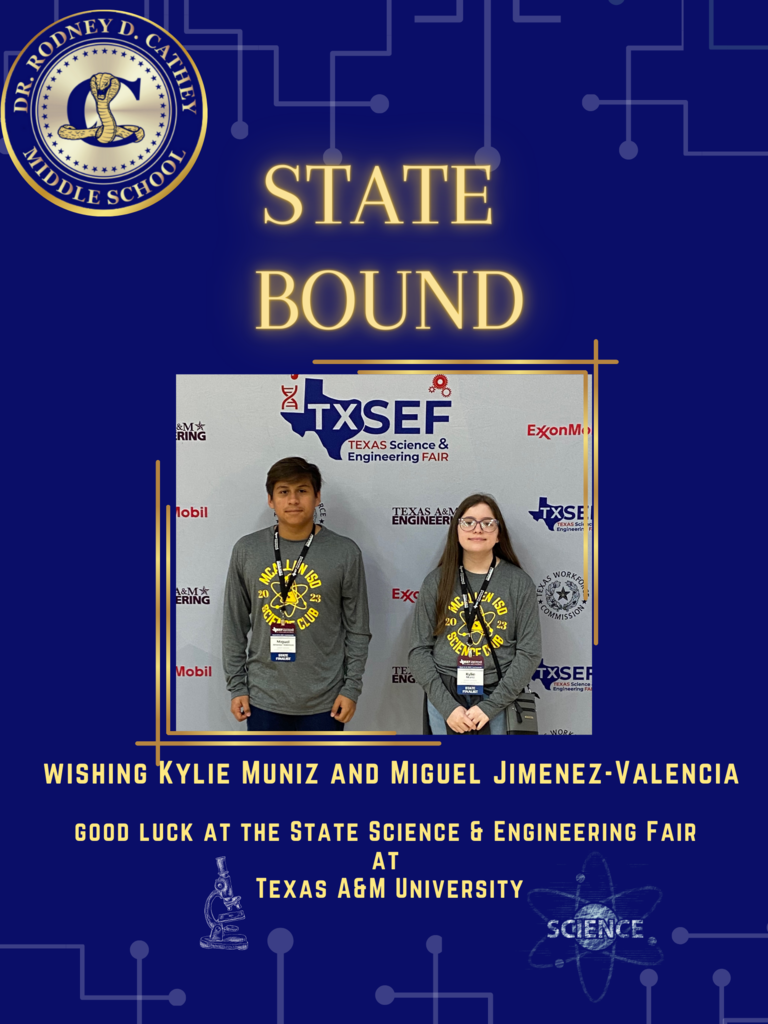 2023-2024 Cheer Tryouts! Don't miss it! @McAllenISD
Parents mark your calendars! Friendly reminder to continue to send your children with their chromebooks and chargers on a daily basis. @McAllenISD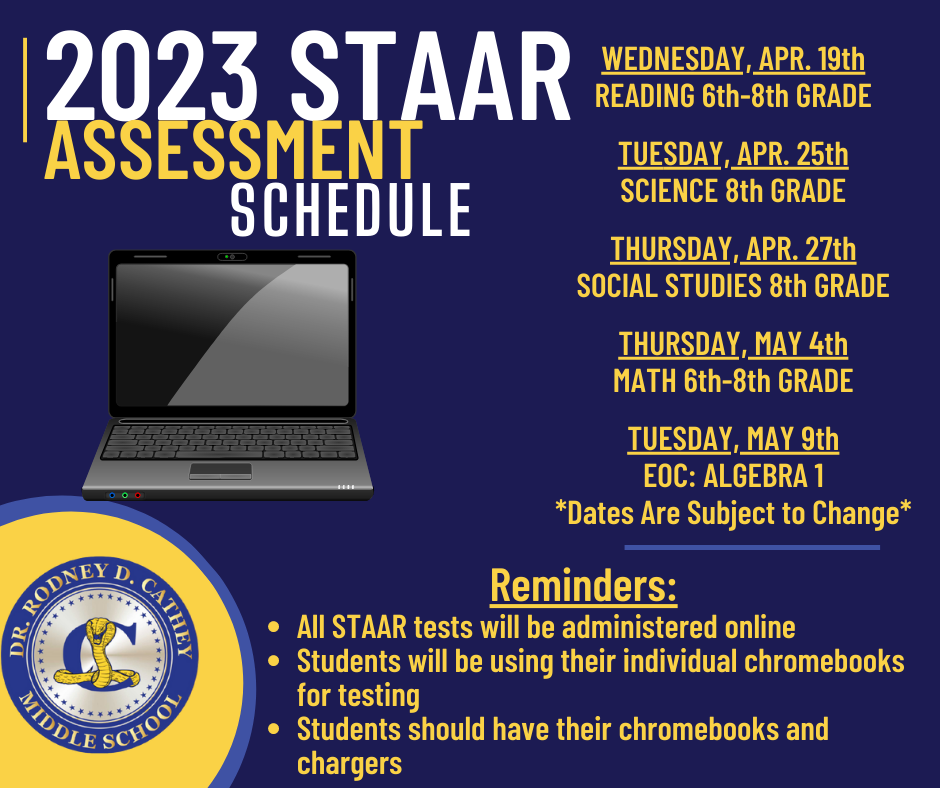 Wishing our COBRA Team the best today! Catalina Cortez, Joaquin Martinez, and Ludwig Garza we believe in you.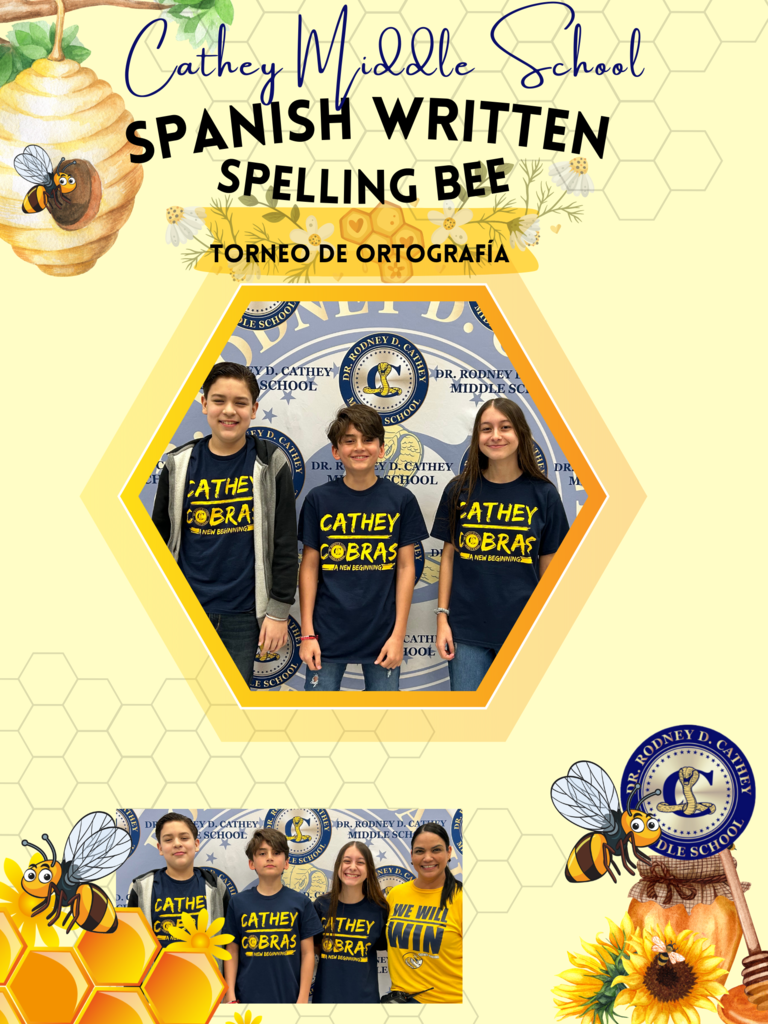 Cathey Middle School is honored to have been recognized for their commitment to reading!  Beanstack let students and staff know that they ranked 4th in the nation for reading 58, 743 minutes in one week during Read Across America.  It's a good day to be a Cathey Cobra, congratulations to our dream team. @McAllenISD
Today we were honored to be visited by many individuals who took time out of their busy schedule to speak to our students about the importance of reading. We appreciate the impactful messages you shared!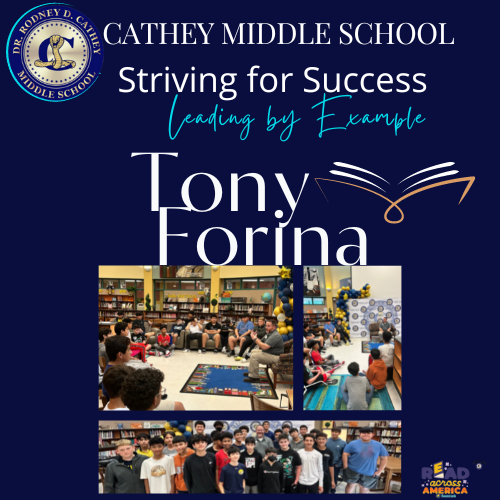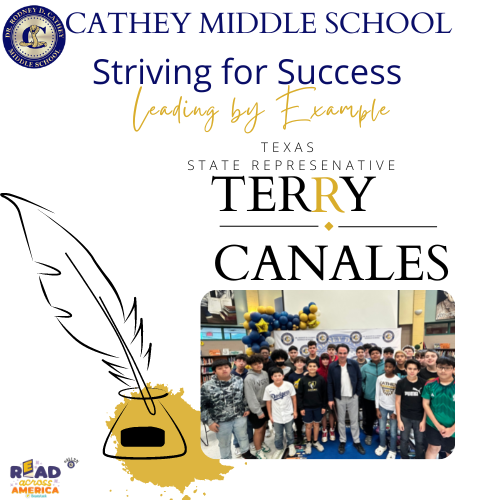 Thank you Mrs. Vieh for leading by example. Our students were very appreciative.
Ms. Sanchez thank you so much for your stellar author visit to Cathey Middle School!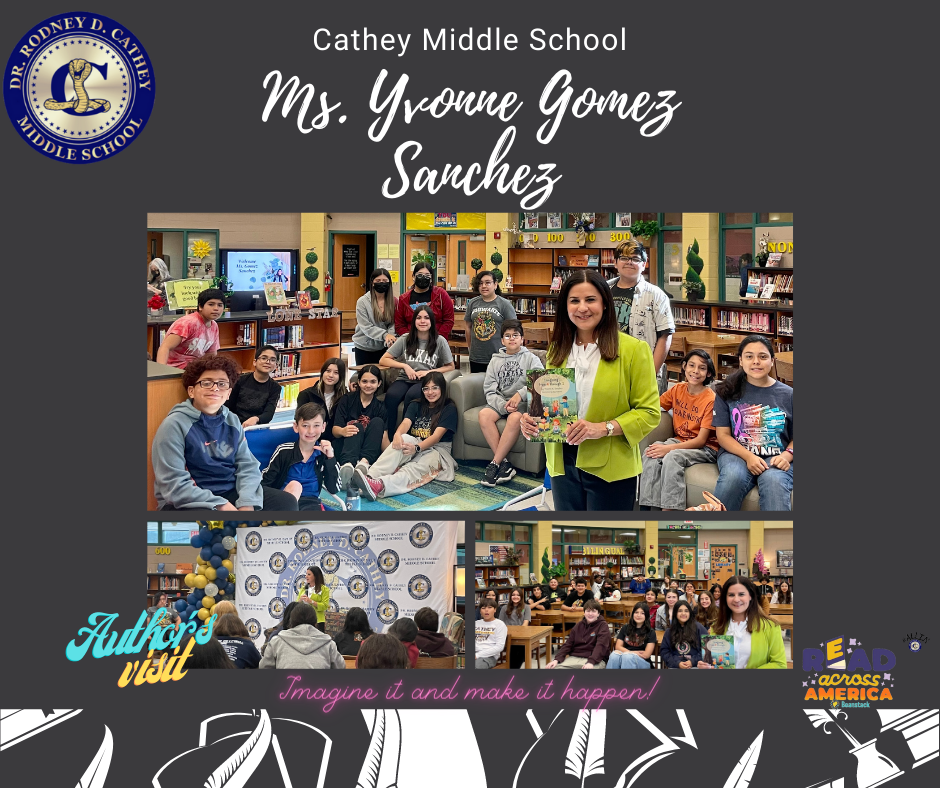 Congratulations to our 7th and 8th grade students and staff for earning the highest attendance trophies in McAllen ISD! Thank you parents! We wouldn't have accomplished such honor with out your support.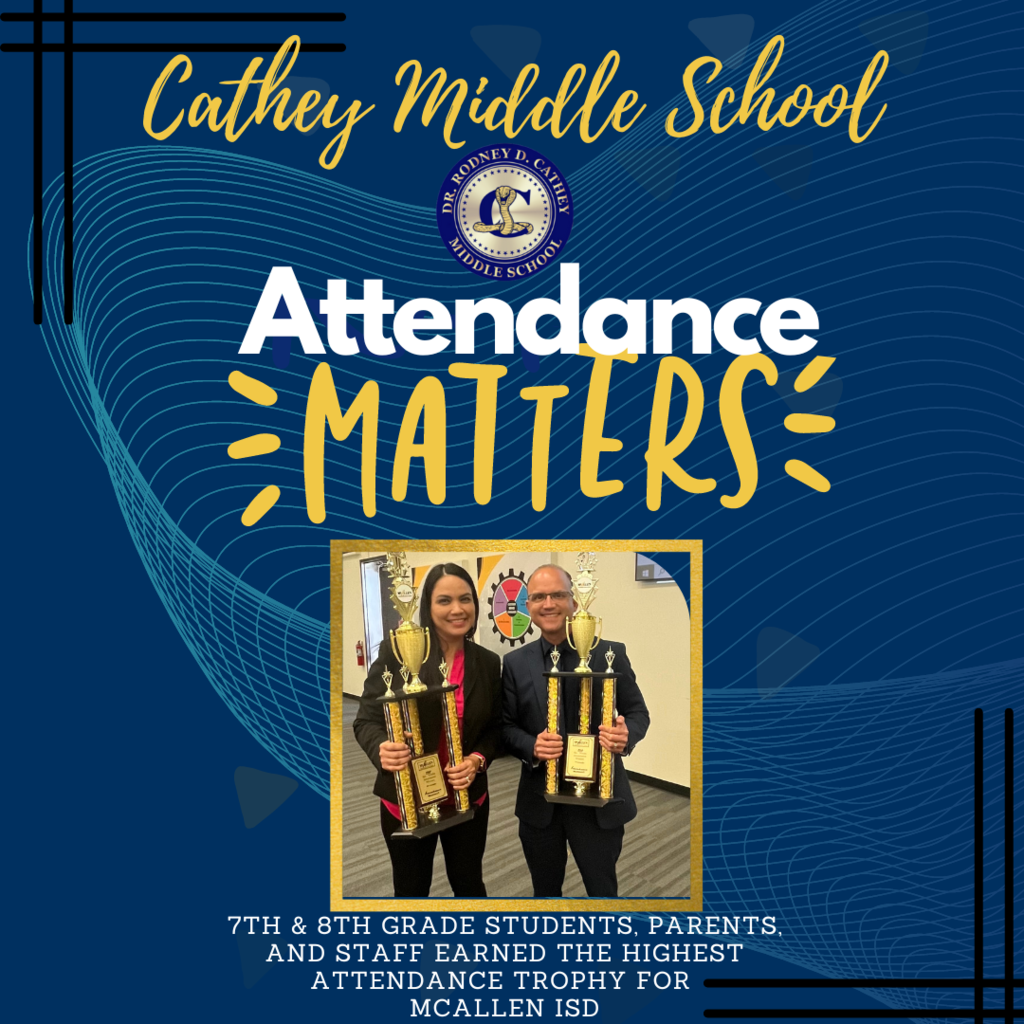 Congratulations to our Symphonic Band for earning Superior ratings at UIL! Our Cathey Fine Arts Department sweeping Superior ratings across all three departments (Orchestra, Choir, Band)!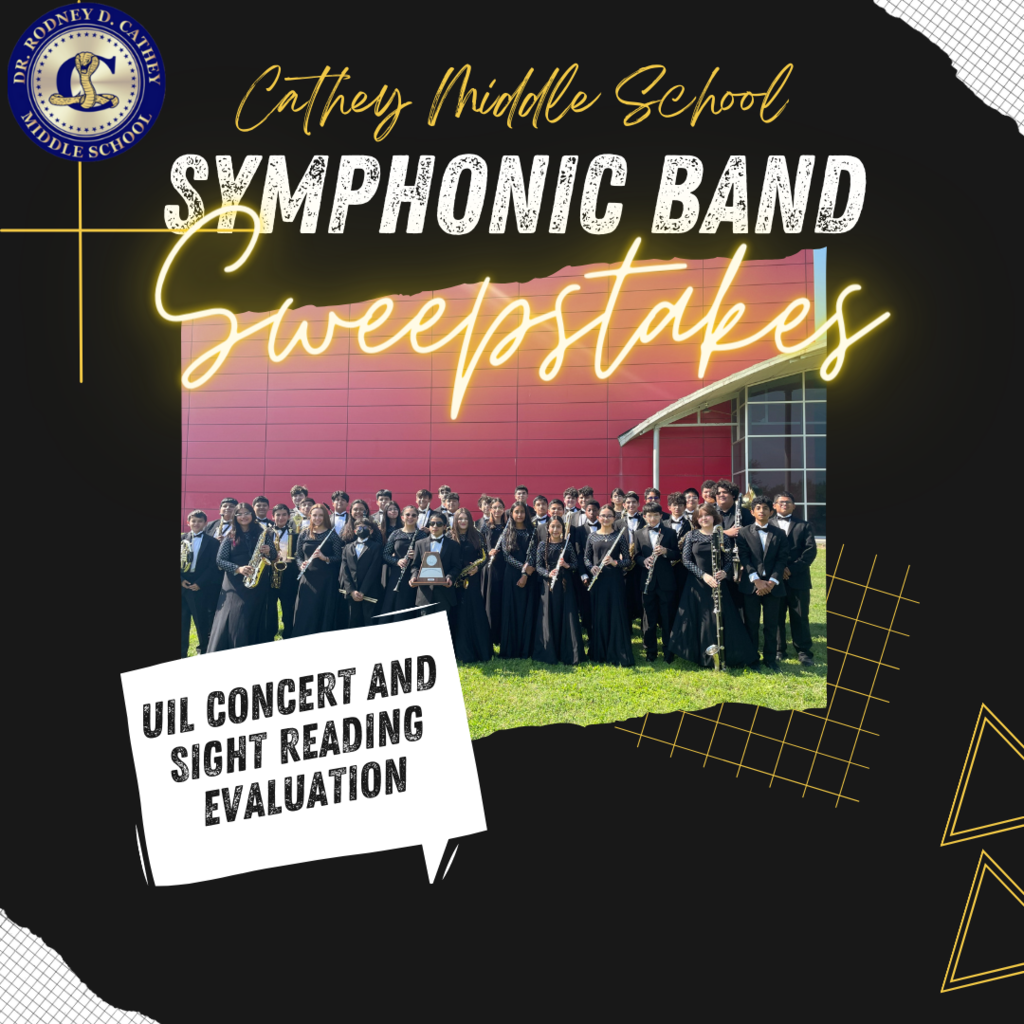 Deseándoles unas excelentes vacaciones de primavera.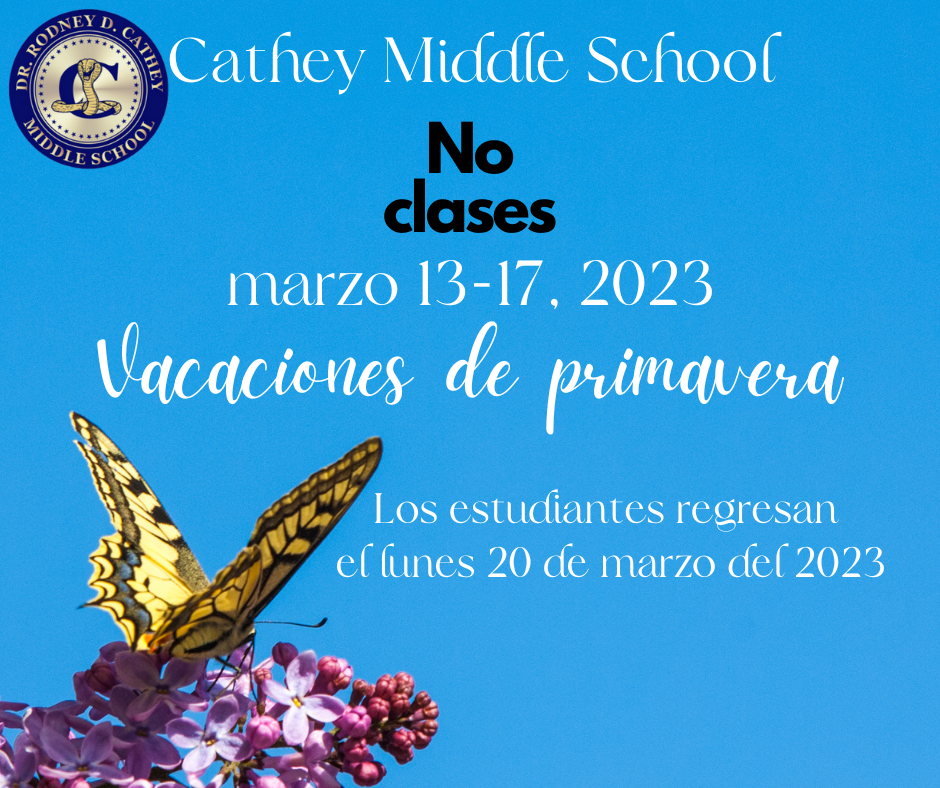 Wishing everyone a wonderful Spring Break.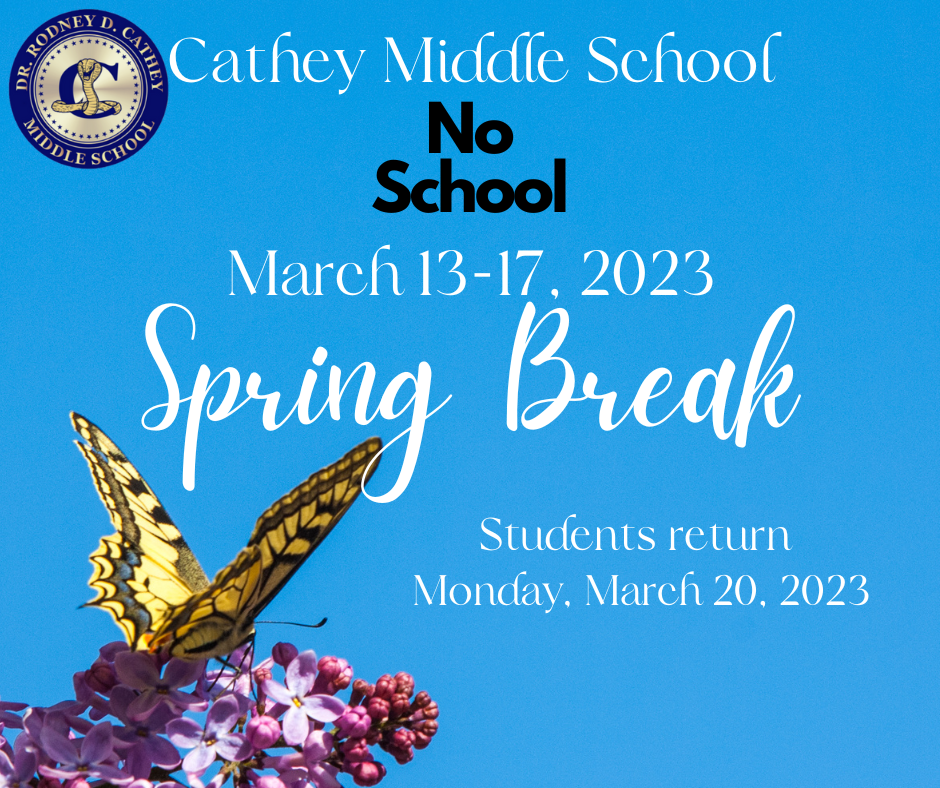 Another stellar performance! This time was our Concert  Band receiving straight ones from all UIL judges.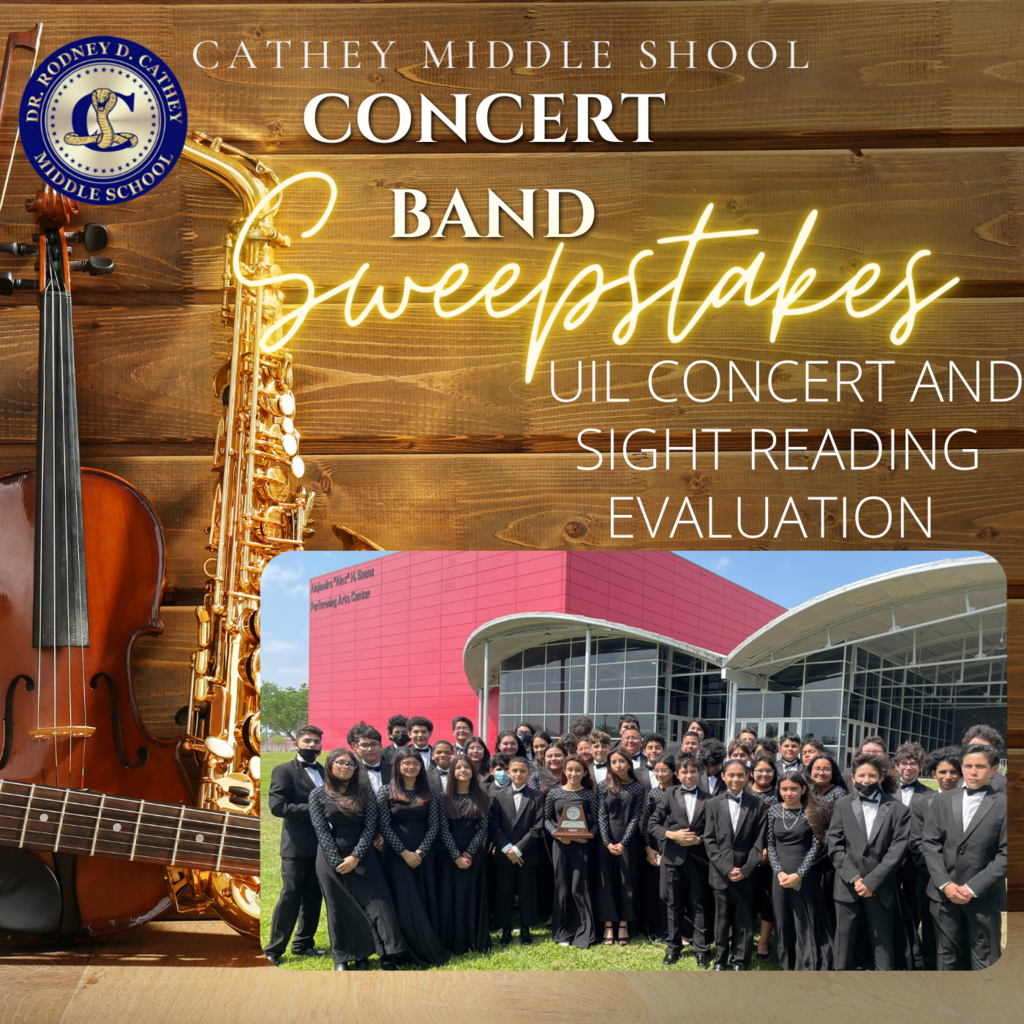 Thank you to our guest speakers who joined us yesterday for a day of inspiration. We appreciate the Inspring Women who Inspire our Youth.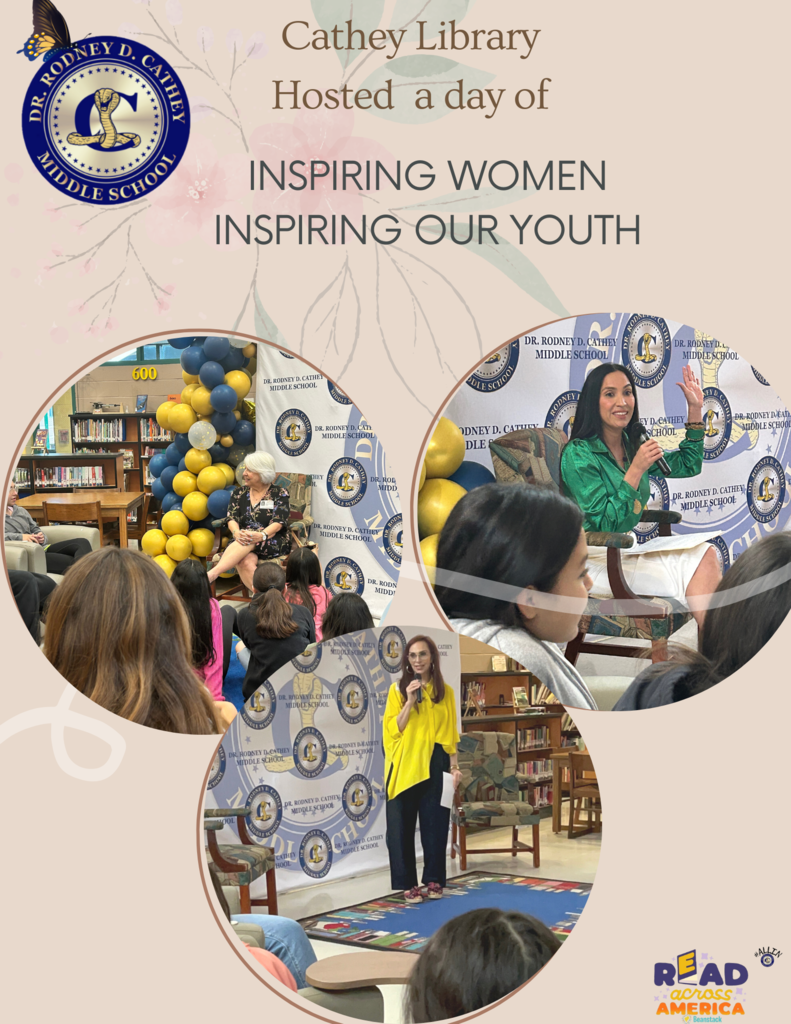 Cathey library had a friendly reading competition for the 4th Six weeks. The TOP class from each grade level was rewarded with a Pizza party. Congratulations to Ms. Cano's 5th period class, Ms, Keebaugh's 4/6 period class and Ms. Proud's 5th period class. #Beanstack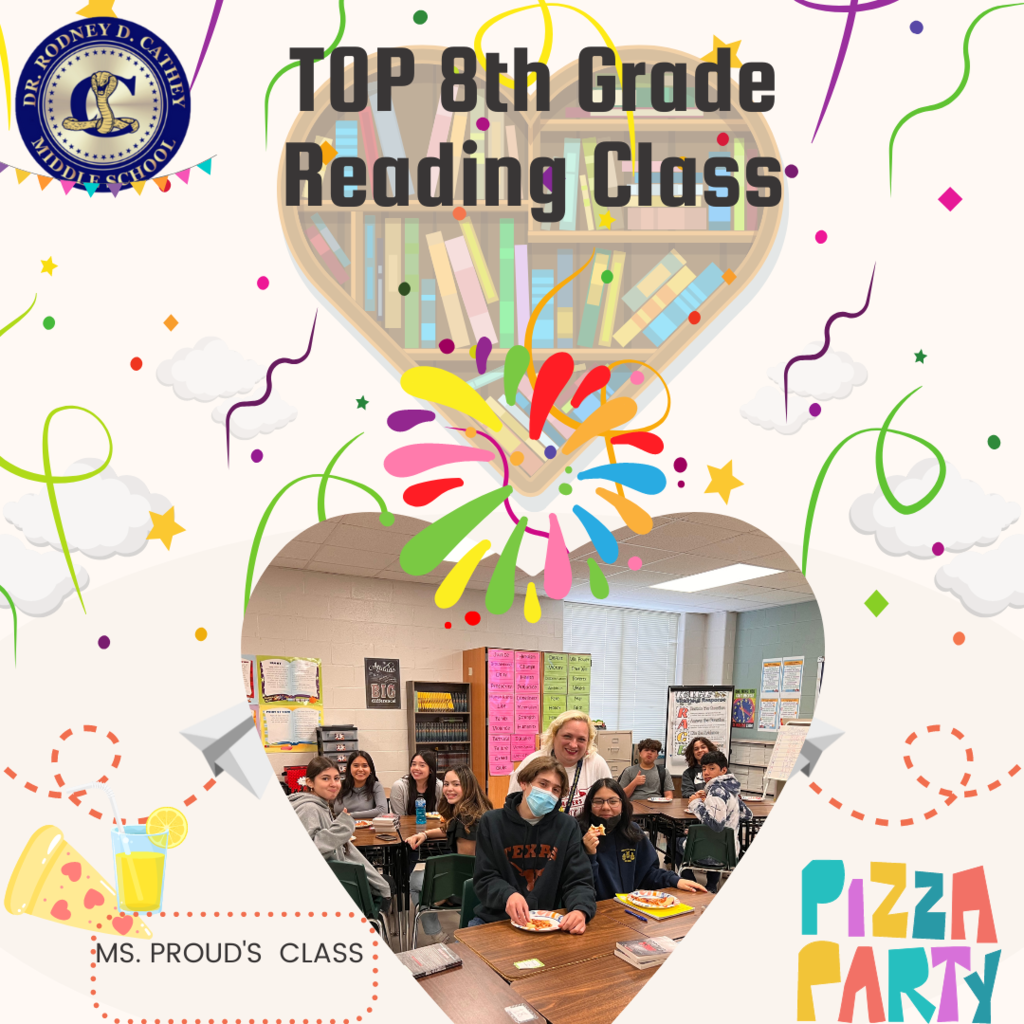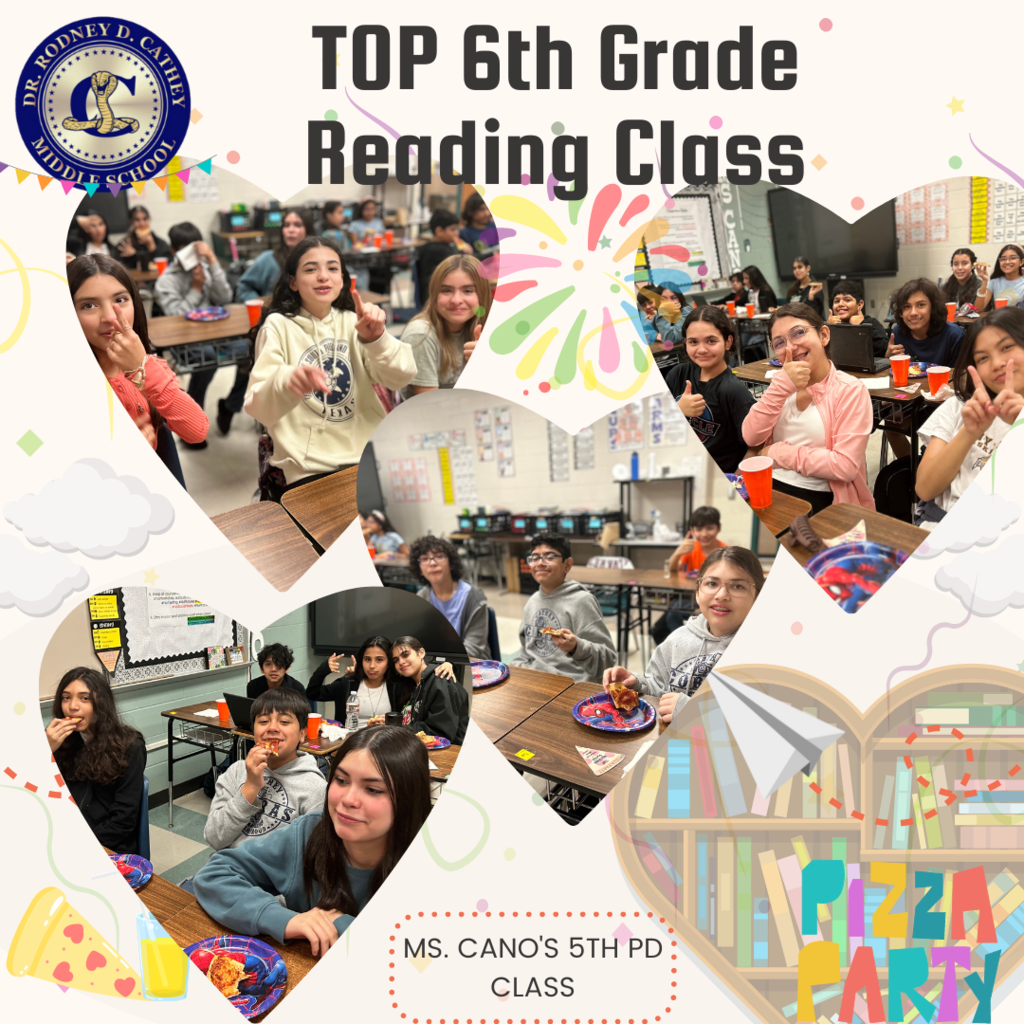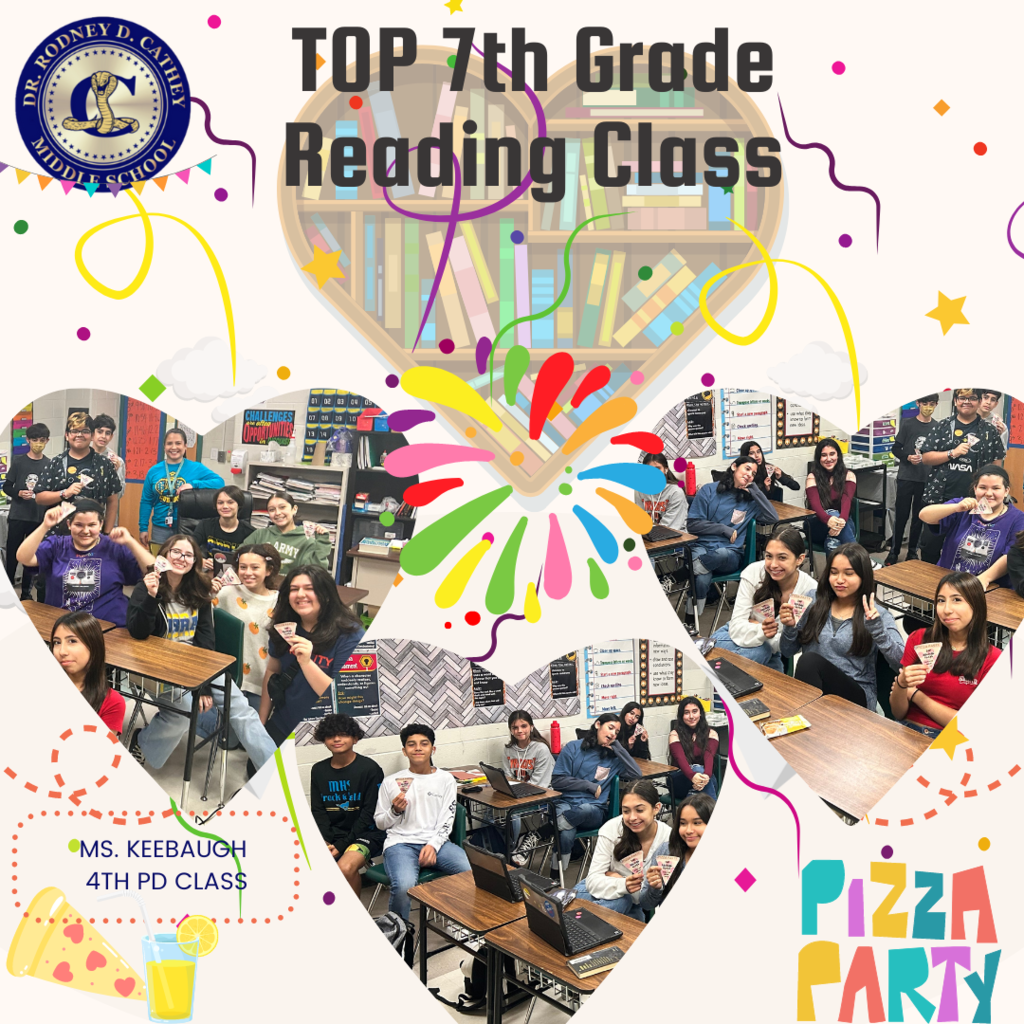 Wishing the very best to our Diagnostican Mrs. Rodriguez! Thank you for all that you do.